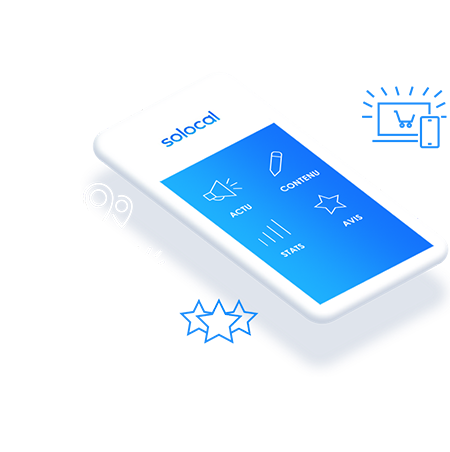 Our mission
Solocal is the local, trusted, digital partner of all companies wishing to accelerate their growth.
Solocal capitalizes on six strategic assets: very high visibility media, powerful data geolocation, scalable technologic platforms, nationwide commercial coverage in France, privileged partnerships with Big Tech*, and countless talents (experts in data, development, digital marketing, etc.).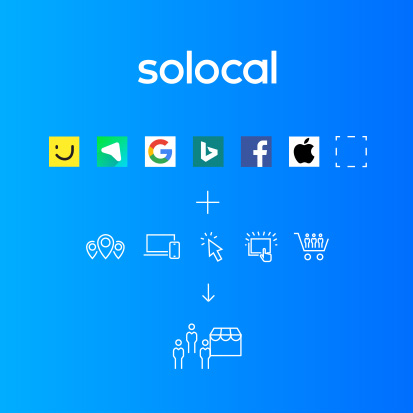 Its integrated offer lets every company expand its activities and accelerate its growth: most notably, its product offering lets companies build and develop their brand image and digital relationships, create customer loyalty, find new customers, and lets them manage and enhance customer relations. It offers optimal digital presence both on our medias (PagesJaunes and Mappy) and on our partners' platforms, including Big Tech paltforms.
Digital growth is at the heart of company development, especially for the four million SMEs in France. However, half of these businesses still lack an online presence. Solocal is committed to providing them with a large range of digital products and services, which fit their needs and their own clients' need. We are also committed to offering a long-term support service through our extensive national network of in-field advisers and digital coaches, available online or over the phone.
(* Big Tech: Google, Apple, Facebook, Amazon and Microsoft/Bing).​​​​​