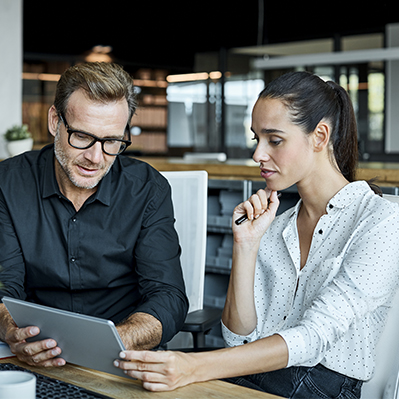 Always by your sides to help you master your digital needs !
Solocal provides daily support to companies in their digital activities
We understand that you're not digital experts, just like we're not bakers or doctors. To each their own expertise, and ours is to support you and make you a relevant high-performer on the web! We'll give you a custom analysis of your online presence and we'll inform you on what your competitors are doing.
We'll tell you everything you need to know. And after you get started, we'll still be by your side to advise you according to your needs.
This is what sets us apart.