Today SoLocal and Microsoft have announced signing a key partnership regarding the Azure platform, enriching their strategic agreement, which was created in 2011 at the launch of Bing in France, and renewed in 2015 for a period of 3 years. As part of the development of new and even more efficient services for its 460,000 VSB/SME customers and network retailers, SoLocal has chosen to join forces with Microsoft to accelerate the transformation of its processes and products, and support its dynamic innovation. More flexible, more agile, more scalable infrastructures for simplified and secure uses, which support the growth of SoLocal's Adtech products.
New technologies for its customers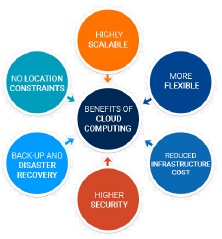 With Microsoft Azure, SoLocal has chosen agile and flexible technologies, perfectly adapted to its new organisation, and in line with the major imperatives of its SoLocal 2020 corporate project. Thanks to the Cloud, the scalability of SoLocal's infrastructure is more powerful: the company can deliver new products and services in an agile way within a very short time frame, acquire a more efficient technological base, deploy new digital tools, and ensure its operational excellence. Digital local content management systems (e.g. corporate websites), one of SoLocal's key assets, but also all customer solutions will fully benefit from Microsoft Azure technologies as will most of SoLocal's key processes.


Arnaud Defrenne, R&D Manager of SoLocal, testifies: "Our platforms will evolve very quickly to the Cloud. Our goal is to develop this model, both in-depth and by continuing to enrich the range of our digital expertise, but also by a cross-sector approach in intensifying the synergies between our business teams in favour of better productivity, to support the development of our markets and facilitate the growth of the activity of our customers. This 'Cloud First' approach, which promotes the scalability and therefore the growth of our company, is one of the pillars of the strategy of SoLocal 2020."


" We are excited to bring the power of Azure Cloud to accelerate the transformation of a major player in the digital ecosystem such as SoLocal," said Laurent Curny, General Manager Enterprise Services, Microsoft France. "With Microsoft Azure, SoLocal chooses to be agile and flexible. It also enjoys a guaranteed secure and trusted environment to host its applications, and develop new innovative offers to support its customers. " says Laurent Curny, General Manager Microsoft Services France.
An economical solution and a performing time-to-market!
Microsoft Azure offers a wide range of cloud services (Infrastructure, Development, Data & AI) to organisations, that can also be paired with their existing on-premises infrastructure, in a hybrid Cloud perspective. Thanks to the power and flexibility of Azure, they are able to add new services to their applications or develop their modern and smart apps to support their innovations.
"Beyond the technical advantages offered by the Cloud, the economic dimension has remained a major asset: the Cloud thus enables variable costs and is much more flexible than a physical data centre. Most companies, in the space of a few years, have gone from 0 to 500 million users who do not have their own infrastructure," says Arnaud Defrenne.
The suitability of Microsoft Azure with the needs of SoLocal, both on technical aspects, scalability and innovation priorities, but also in terms of support and assistance has convinced SoLocal. With Microsoft Azure, SoLocal acquires a solution that can cover all of its information system modernisation needs and customer solutions, and can be deployed quickly. The improved time-tomarket will accelerate to enable winning over new customers.
"DevOps enhances our company's ability to deliver applications and services at a fast pace for products that evolve and improve very quickly. Our fast execution thus constitutes a real plus in terms of competitiveness! The use of Infrastructure (IaaS) and a Platform (PaaS) is an essential lever in accelerating our organisational and technical transformation, and improve our time-to-market. The power of the Cloud will directly benefit our customers by allowing us to be closer to their needs, with maximum responsiveness!", says Jean-Cédric Costa, Director of Information Systems at SoLocal.